Our collaborative approach ensures you get a web design to suit your needs at a price to suit your budget. We make sure your site is optimized for the best results from the search engines. Hosting and domain name registration are all a part of the service.
Established in 1998, YLink was initially a provider of messaging and teleconferencing services to both the public and private sectors. The rapid evolution of messaging services since then has seen many formats relegated to legacy roles.
Embracing web design and online services was a natural progression for the company as messaging became more integrated with the internet and cloud based applications. We have been building websites for over 15 years.
We help our clients develop a creative, cost effective online presence.
Eazy Bikes
Leo Kerr
2022-03-16T15:33:09+08:00
You want to present your organisation in the best possible light. We help you achieve that. Working with you, we do our utmost to connect with your audience  to showcase your product and/or services via a beautiful and functional web experience.
01. DIGITAL.
Online presence is essential in today's digital age. No matter how small your organisation it's vital you have a web presence for convenient client access, easy communication and to build trust and credibility.
Your brand says much more than simply co-ordinated colour and font types and sizes. It speaks of your ethics, your customer service, your care for your people and the planet we live on. Make your brand a badge of honour.
The first step in the marketing of your goods and services in today's digital age is your website. It speaks volumes about your commitment and connection to your base. Make sure it reflects 'the best you'.
It takes a set of different skills to create a productive website. Technical ability is very important for all the back-end nuts and bolts. Creative design is equally important to ensure an appealing user experience. Functionality is essential to the site's overall success.  
SEARCH ENGINE OPTIMIZATION
93%
THE USER MUST COME FIRST.
So many sites are difficult to navigate and find what you're looking for. Keeping things simple and intuitive really are the keys for a great visitor experience. The design and functionality of the site must always be geared towards the audience.
It's about relationship building and trusting each other. We work closely with our clients to ensure they have the best experience of our services - attention to detail is paramount, ongoing support a necessity, communication essential.
"We are so happy with the work from YLink that we've had them create a number of sites on our behalf - always on time and on budget."
Raymond Rooney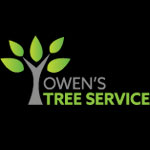 "It's a pleasure working with a company that takes support and follow-up seriously. We have a great website and superb customer service"
Carmela Lo Biundo
We'd love to hear from you. Give us a call on 0418 929 823 or send us an email from the form below to chat about what sort of site you need. Looking forward to hearing from you.
T: 0418 929 823
E: info@ylink.com.au